2019 Event Details
Online registration and T-shirt orders available now.
Event day registration begins at 5:00 PM.
Kids dash at 5:30 PM.
5K Race starts starts at 5:55 PM.
The 5K race will begin on Saturday May 4, 2019 at 5:55 PM near the 18th Avenue Church Parking lot.

The 5K distance is 5,000 meters.
The Kids Dash distance is 1/5 of a mile.
Both races are run at elevations of over 5,000 feet.
Starts and finishes near the LDS Church parking lot on 18th Ave.
In addition...
There are NO entry fees.
Race photos are taken at the start and finish lines.
Root beer floats and a post race BBQ dinner provided for all runners and spectators.
Awards given to top five finishers and age division winners.
2018 Race Results and Photos
The 15th annual High Fives 5K took place on Saturday April 28th, 2018. Race results, division winners and photos are now online.
Feature 1

Feature 2

Feature 3

Feature 6
"There is no failure in running or in life, as long as you keep moving. It's not about speed and gold medals. It's about refusing to be stopped." - Amby Burfoot, Runners World
5K Course Map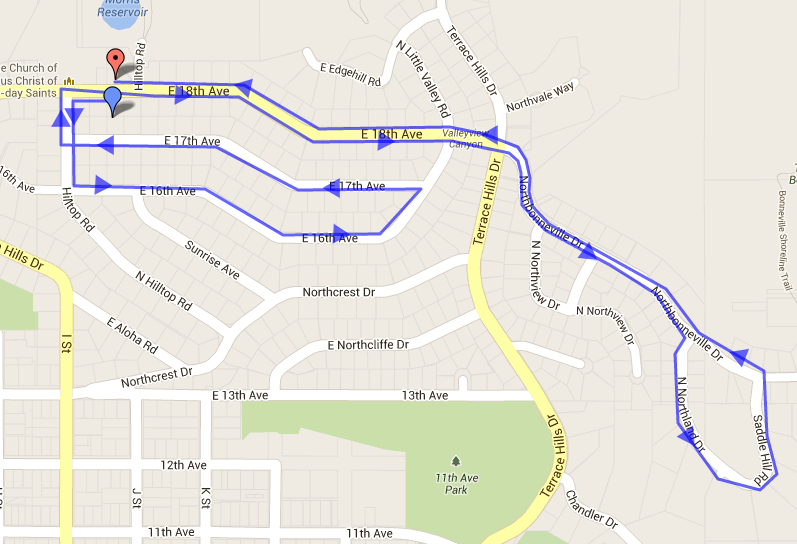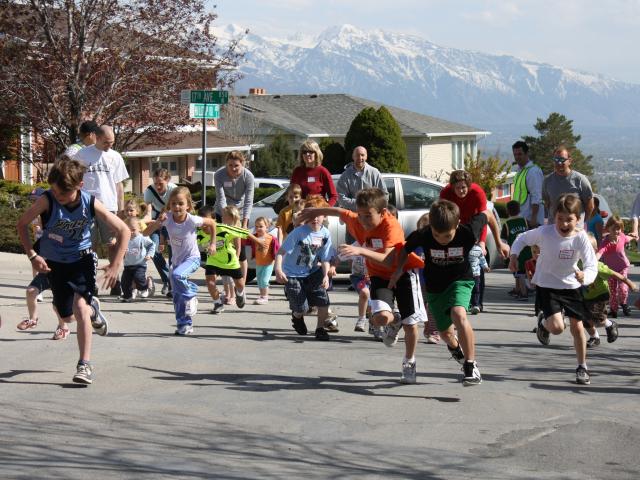 The One Fifth (1/5th) Mile Kids' Dash will take place just before the High Fives 5K. The Sprint will begin on 17th Avenue and proceed to the finish line near the church parking lot where the 5K will later begin.
Any boys or girls 10 years old or younger may participate in this short race. The race will begin at 5:35 pm. Registration for the sprint will begin at 5:05 pm.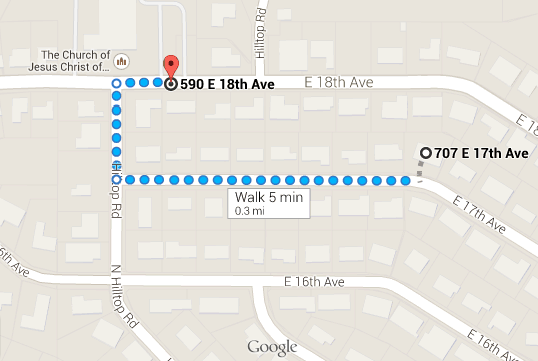 New this year, an event T-shirt option featuring the new logo.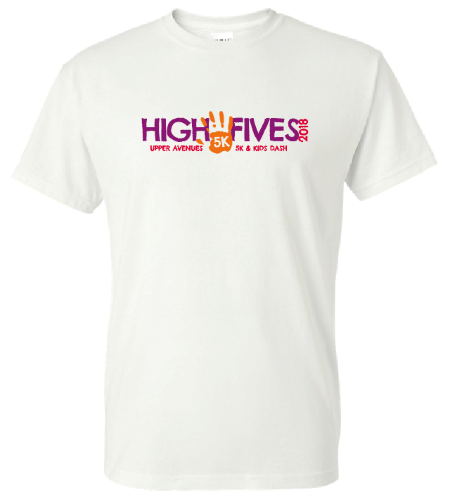 Click on this link to make an order.
The shirts need to be ordered before April 30th.
Shirts will be available for pickup at the registration table before the races.
Volunteers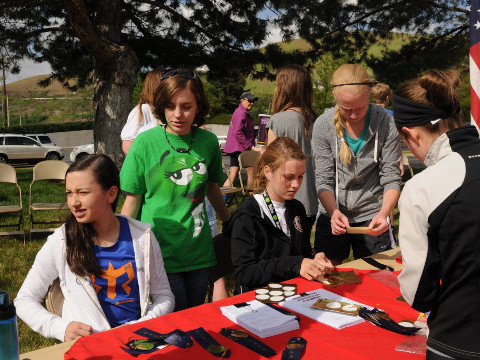 The High Fives 5K and Kids Dash would not be possible without the assistance of numerous volunteers. We appreciate all of the volunteers in the neighborhood who have been so kind to help with this wonderful neighborhood activity. Again this year we will need many volunteers to assist with the following responsibilities:
Race Registration
Race Video/Photographers
Gatorade/Water Tables
Motorized Escort for Race Leaders (thank you Jim Ostler)
Race Timers
Traffic Controlers
Finish Line Tag Remover
Finish Line Race Recorders (2)
Finish Line Medallion Providers (2)
Post Race Dinner (many helpers wanted)
Thank you volunteers for your invaluable service at this annual neighborhood event!
We have had many great past races. A little bit about each year is recorded in the race history. All time course records for overall male and female runners and each age division are available.